Artinata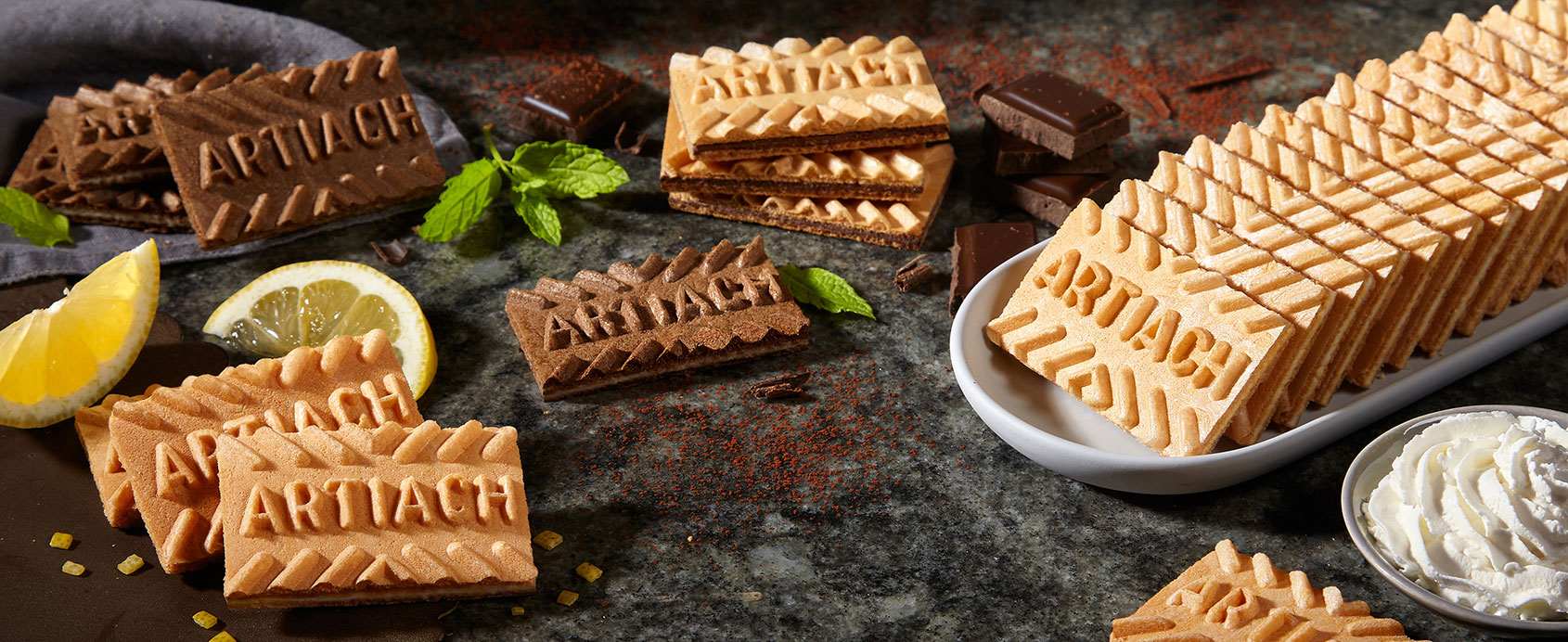 Delicious Artinata are an after-dinner classic.
Light and irresistible thanks to their two thin slices of waffle, they are filled with different flavours of cream (cream, lemon, chocolate and mint chocolate).
Soft and crunchy, they make an ideal dessert.
Artinata Cream
The Artinata you know and love, filled with a soft cream centre. When chilled in the fridge, they're the perfect way to end a summer meal.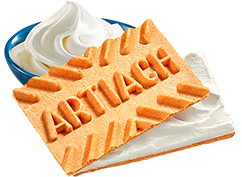 Momento de consumo
Surprise your guests with crunchy and delicious Artinatas. Chill them in the fridge a little beforehand and serve them on a nice tray for dessert.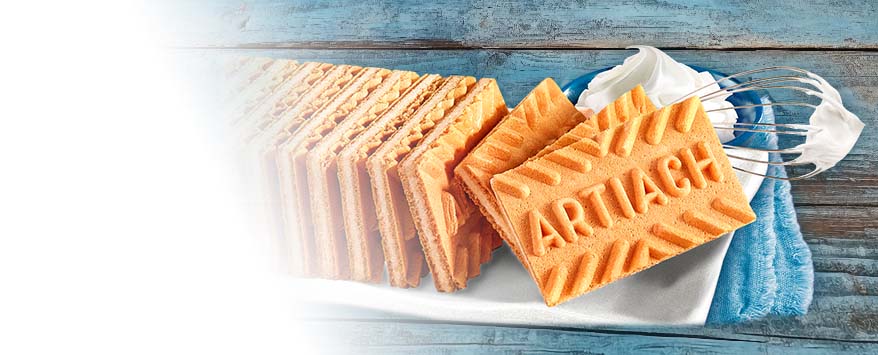 Artinata Chocolate
The two crunchy slices of thin waffle filled with irresistible chocolate cream. Impossible to have just one.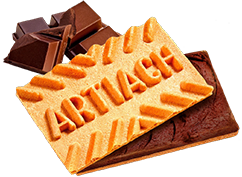 Momento de consumo
Why not enjoy them with family or friends after a meal? Their delicious chocolate cream will be a hit with even the sweetest of tooths.
Artinata Lemon
The fruity touch of lemon cream combines perfectly with the delicate sweetness of the crunchy wafer slices. Always appetising.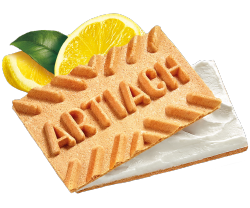 Momento de consumo
Their aromatic lemon flavour combines perfectly with soft drinks or fruity herbal teas. We recommend serving them chilled for dessert.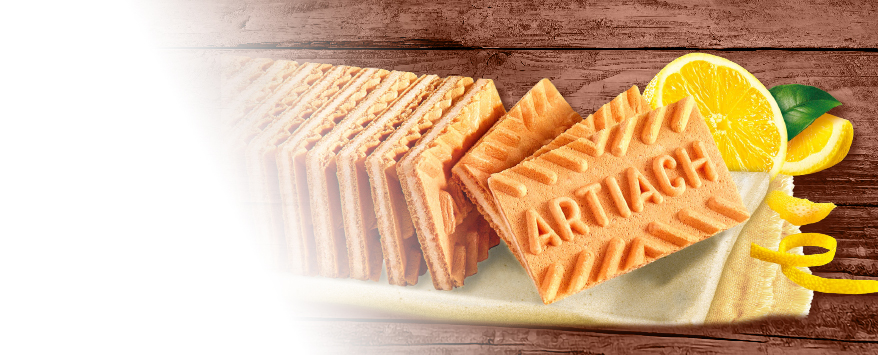 Artinata 0%
The 0% variety allows you to enjoy your favourite biscuits with no added sugars and without losing out on taste.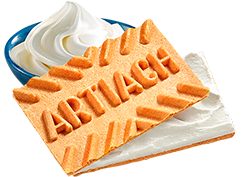 Momento de consumo
Enjoy a light and delicious dessert with crunchy Artinata with 0% added sugar. Chill them in the fridge before serving with your favourite fruit.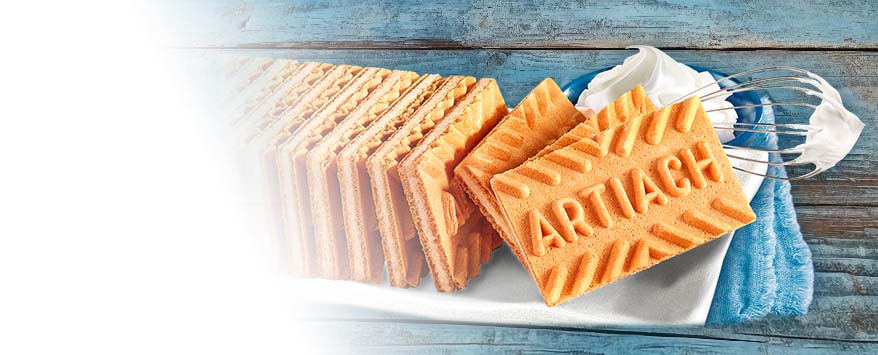 Artinata Mint-choc
A delicious combination of exquisite chocolate and refreshing mint for the most sophisticated of palates.
Momento de consumo
The aromatic and subtle touch of mint combines perfectly with the cocoa wafer. Both flavours are enhanced with a delightful intensity. Perfect to nibble on with a herbal tea.