Dinosaurus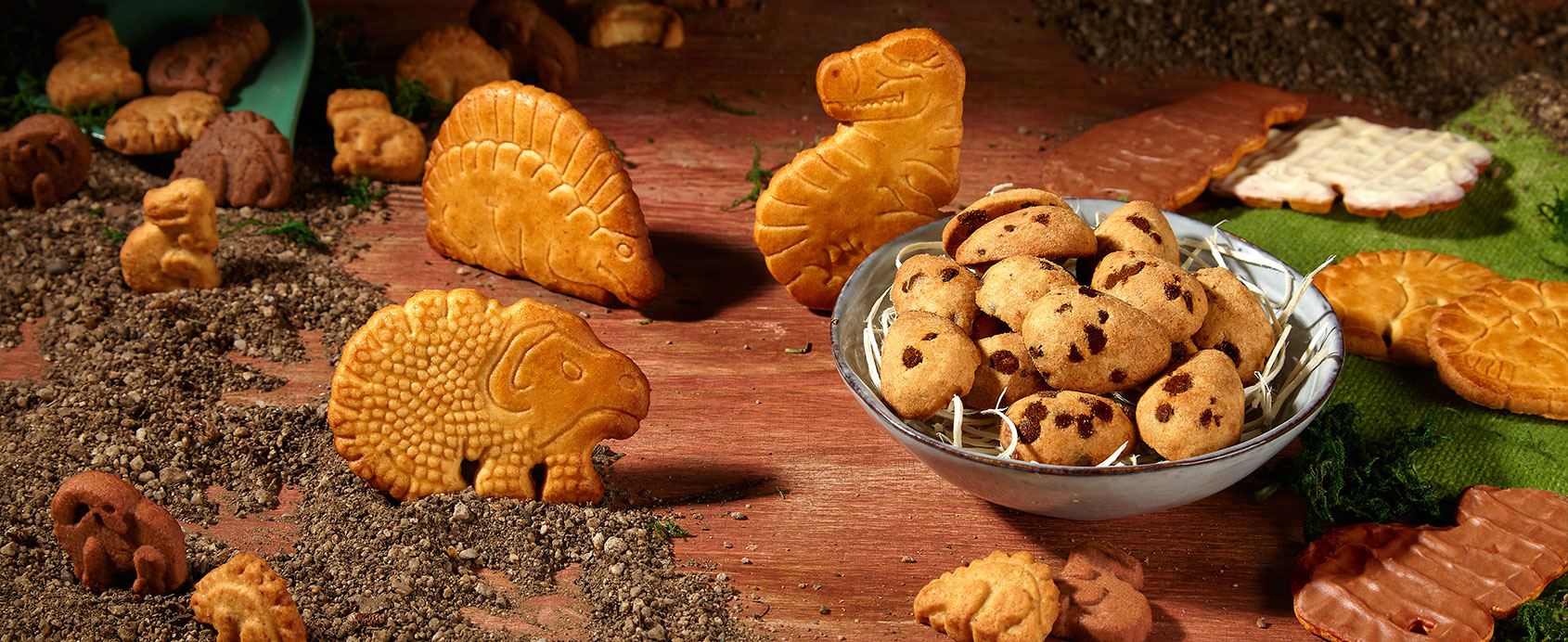 Dinosaurus is a favourite biscuit brand among children in Spain because of the taste of the cookies and the fun Jurassic adventures they imagine as they devour them.
Rich in cereals and with 7 types of vitamins, they come packed in convenient individual bags because we know how difficult it can be for wild beasts to sit at the table for breakfast in the hustle and bustle of the mornings...
www.dinosaurus.es
Dinosaurus Original
Unmistakable in their shape and taste. Cereal biscuits enriched with 7 types of vitamins. In convenient individual bags, ideal for breakfasts and snacks. Children love to discover all the different dinosaur species!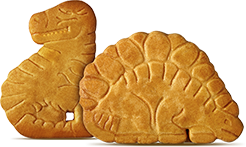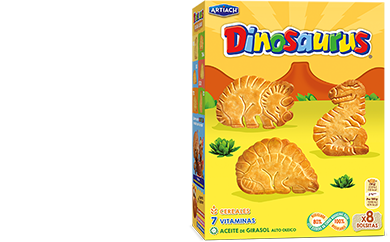 Momento de consumo
For children, everything is play. Dinosaurus take them on a Jurassic adventure exploring unchartered territory. Tell them there was a time when Dinosaurs ruled the earth and left their giant footprints around the globe... Why not embark on an archaeological exploration over breakfast?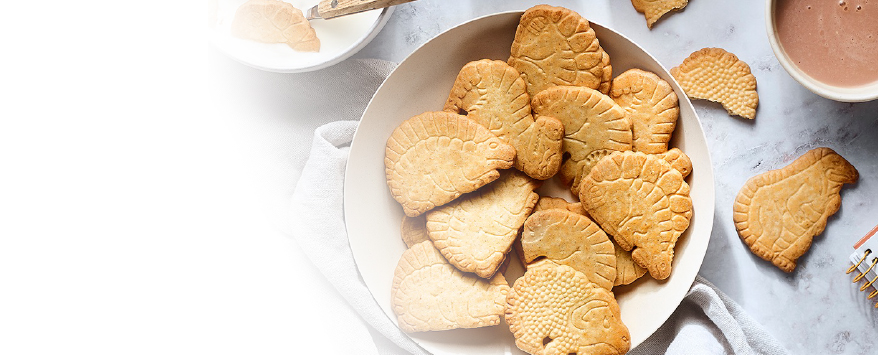 Dinosaurus Milk Chocolate
How about a dip in chocolate? Fun cereal biscuits with a delicious coating of real milk chocolate.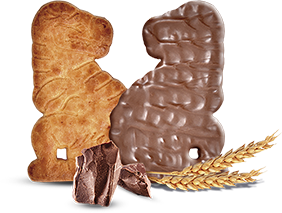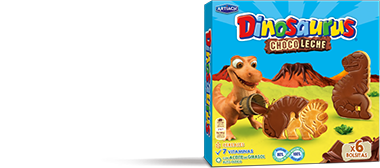 Momento de consumo
These dinosaurs have crossed a huge milk chocolate river to get to your home. Open up the individual bags and invite them to take a refreshing dip in your milk...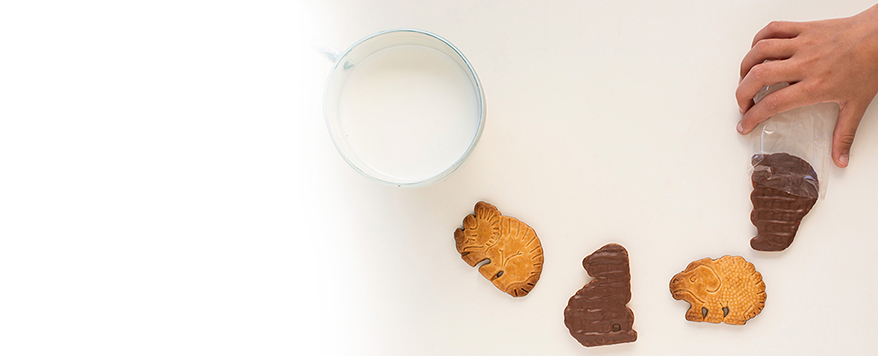 Dinosaurus White Chocolate
Your favourite Dinos dressed in white... Dinosaurus with a coating of real white chocolate.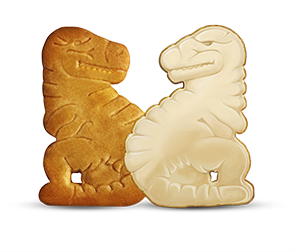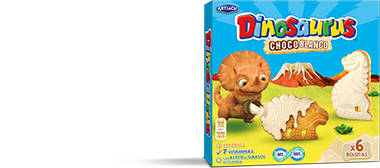 Momento de consumo
These Dinosaurus have had a delicious bath in white chocolate. Fun to play with and delicious!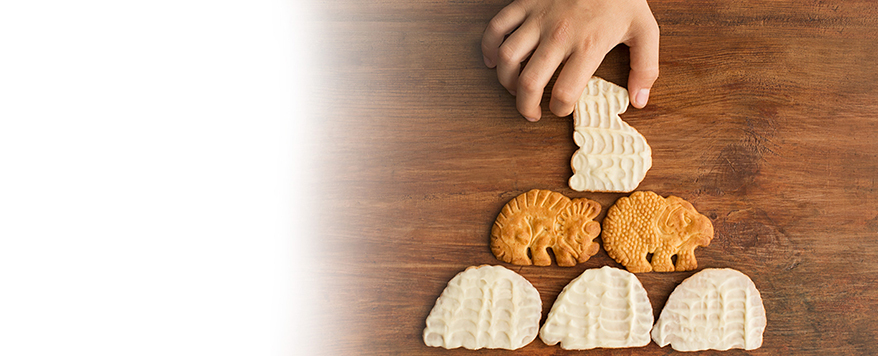 Dinosaurus Eggs
Tasty egg-shaped biscuits with chocolate chips perfect for sharing and snacking on the go.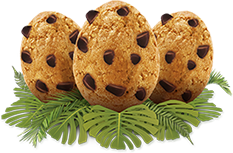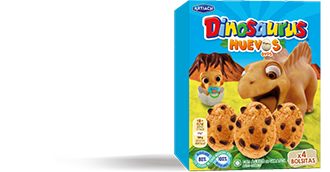 Momento de consumo
Make a fun nest with strips of paper or wool and lay the little Dinosaurus eggs on top. Then hide it in the house or garden. Your little ones and their friends will have a great time on an egg hunt while imagining the prehistoric adventures of their favourite dinosaurs.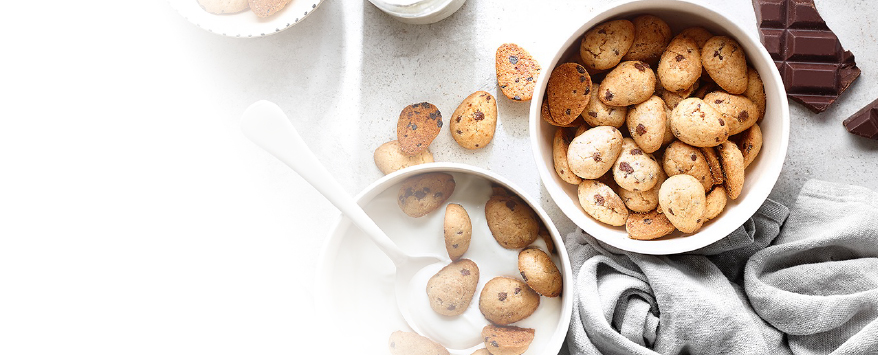 Dinosaurus Cereals
Fun bite-size Dinosaurus who love to swim in your breakfast bowl. Devour them by the spoonful!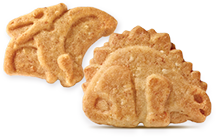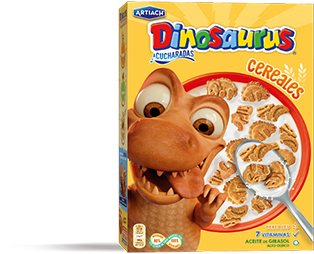 Momento de consumo
You can eat these little Dinosaurs as biscuits, but they're even better in a big bowl of milk. Grab your spoon, make a fun "swimming pool" for your Dinosaurus and add any ingredients you like: nuts, chocolate chips, fruit...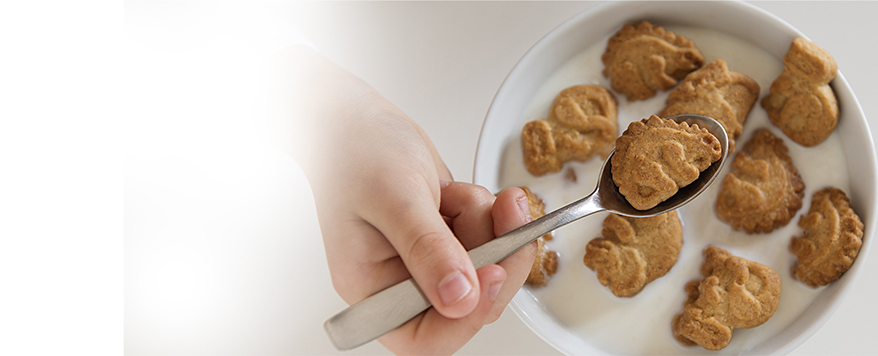 Dinosaurus Cocoa Cereals
Mini-biscuits in the shape of dinosaurs, rich in cereals and with a delicious hint of cocoa. Your breakfast bowl will be more fun than never.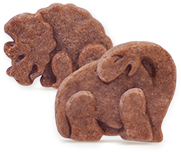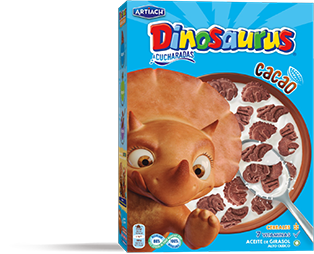 Momento de consumo
The smallest Dinosaurus on earth are made of biscuits and you can eat them by the spoonful like cereal. If you're a fan of cocao, this version of Dinosaurus is perfect for you. Enjoy a bowl with your favourite hot or cold drink.