Making the ordinary into something extraordinary
We are Master Biscuit Makers since 1907
Artiach is one of the oldest biscuit companies in Europe.
Founded by the Artiach family, we opened our first bakery and biscuit factory in the heart of Bilbao in 1907.
We have always been known for our innovative creations and for making everyday things exceptional through every biscuit we bake.
The only secret recipe our master biscuit makers have is working with the best, carefully selected ingredients and with an enormous passion for the craft. We thank you for helping Artiach to continue giving its best and for joining us over these 114 years of history.
Brands
Artinata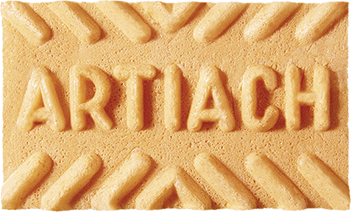 Delicious Artinata are an after-dinner classic.
Light and irresistible thanks to their two thin slices of waffle, they are filled with different flavours of cream (cream, lemon, chocolate and mint chocolate).
Soft and crunchy, they make an ideal dessert.
Chiquilín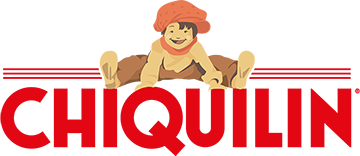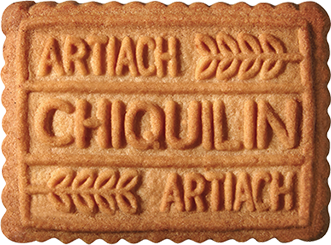 This has been one of the best-known and best loved Artiach brands since it was launched more than 90 years ago. With their unmistakable shape, texture and taste, Chiquilín biscuits have always been different from the rest.
Dinosaurus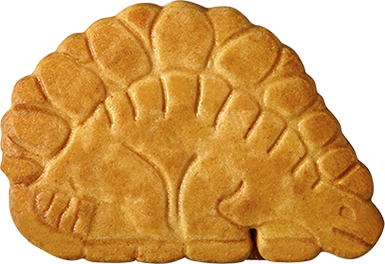 Dinosaurus is a favourite biscuit brand among children in Spain because of the taste of the cookies and the fun Jurassic adventures they imagine as they devour them.
Rich in cereals and with 7 types of vitamins, they come packed in convenient individual bags because we know how difficult it can be for wild beasts to sit at the table for breakfast in the hustle and bustle of the mornings...
Filipinos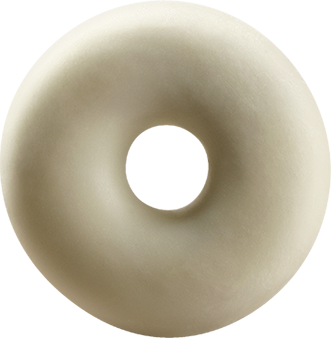 Who can resist sharing Filipinos? We all love sharing nice moments in good company. All varieties of Filipinos with white, dark and milk chocolate are a perfect snack for sharing.
Marbú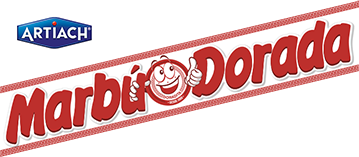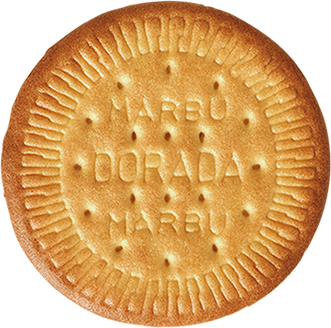 Marbú Dorada is the premium brand of Maria biscuits. Perfect for dunking, spreading and mixing, they stay crunchy even when dipped in milk and are the premium Maria biscuits thanks to their careful baking process and sturdy packaging that locks in the freshness.
Princesa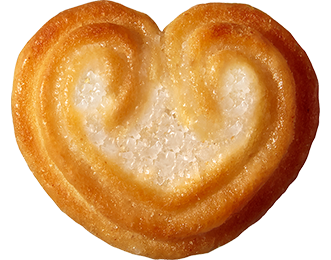 At Artiach, we know that good things come from the heart and that's where our master biscuit makers found the inspiration for these biscuits.
Unique for their crunchy puff pastry and unmistakable heart shape, this original recipe has accompanied generations of children and adults.
Surtido
The Artiach assortment is the maximum expression of the essence of Artiach because it brings together all our best creations in one single product.
There is no better way to enjoy the little things of everyday than around a table with family and friends. The Artiach assortment is always the perfect accompaniment.
Cookienss
CookieNSS was created so that the youngest members of the household can also enjoy their favourite biscuits with no added sugars or artificial sweeteners.
A new era of biscuits has been born!
0% Sugar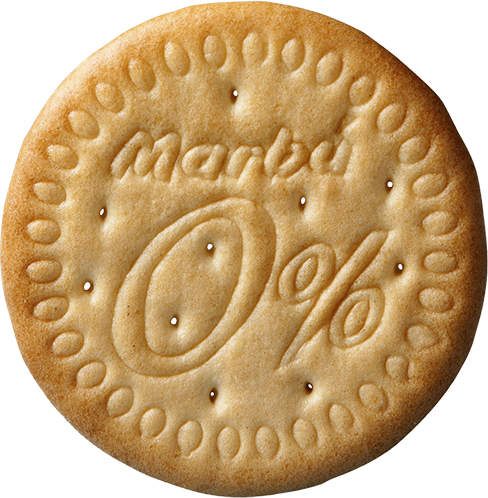 Artiach has created 0% Added Sugar biscuits specially for families who want to enjoy the flavour of their favourite biscuits without added sugar.
114 YEARS
In 2021, we are proudly celebrating 114 years of history.
Getting this far has not been easy. Fortunately, Artiach has been able to evolve, modernise and overcome the many challenges faced over so many years.
Through the effort and talent of our exceptional team, we have transformed ourselves into a company with a wide range of projects and an exciting future.
Many thanks to all those who have always placed their trust in us.
Let's continue to enjoy our journey together!
Where we are
Founded in the Ribera de Deusto (Spain), Artiach is the reason why Bilbao has enjoyed the delicious smell of freshly baked biscuits since the early 20th century.
Always faithful to our origins, this sweet adventure continued through many ups and downs until we moved a few years ago to the beautiful town of Orozko, which today houses our modern biscuit factory.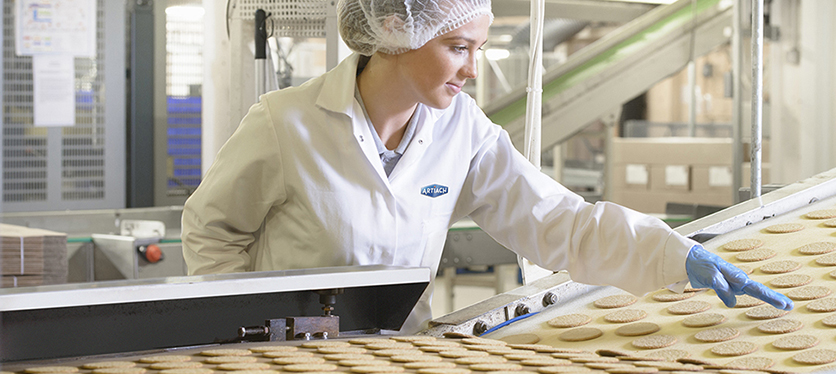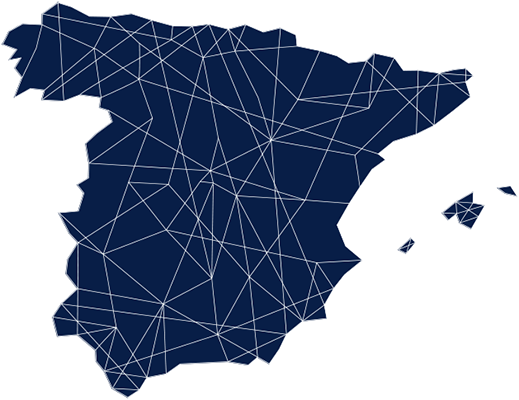 Orozko (Vizcaya)